Wandering Wednesday, a challenge by fellow blogger Nicole of
Garden Mama
:
"Let's all take notice of where our feet take us and point our cameras down to take notice of where we are planted."
Today was sorta a ho-hum kinda Wednesday. I didn't feel motivated, and inspired to do anything. The dip in the week. I have felt so tired, and un-rejuvenated when waking.



The wee beasties were getting unruly with me resting so I figured I would take them out for fresh air, and harvest some beans for dinner.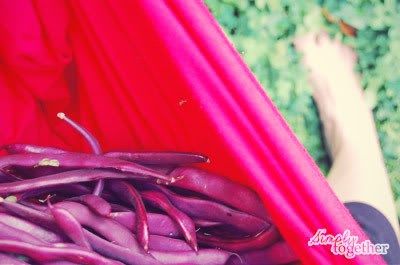 They were mighty delicious!