The stockings were hung by the chimney with care.
Emma and Claire needed new stockings so a fellow blogger posted on her site how to make them, and I went to the thrift store got two sweaters that I loved and made them stockings. I love the eclectic stockings. Patrick's mom made his when he was a boy and my grandmother crocheted mine when I was little. I hope that the girls' stockings last them that long.
We also made gingerbread cookies.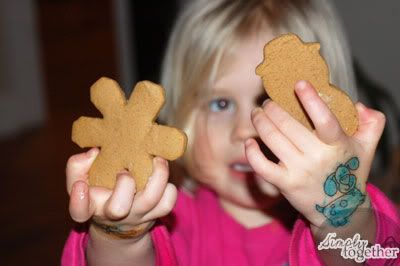 Eric wins the award for best decorated.
Emma only wanted to eat the ones Eric made, but Emma's won the award for most sprinkles.