Emma made salt dough ornaments for the family and used googly eyes for decorations. This was one of my favorites, and it is going with Eric when he moves.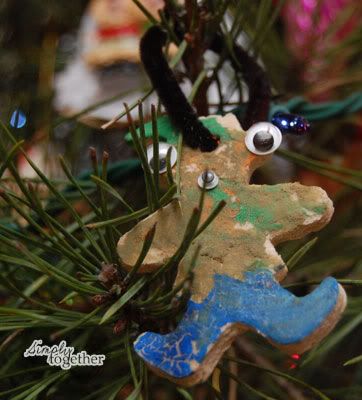 Emma and the ball popper, she loves this thing regardless of the 9mth+ age on this toy. Maybe we should have gotten it for her a bit sooner...
Really I was just proud of myself for getting the ball in mid air shot, so that's why you get to see the ball popper again.