One year ago Claire made her way into the world or
blog
. A calm and peaceful birth, and has been such a joyous addition to our family. Looking back I can't imagine not having her in our lives, she is silly, full of spirit, and a major go-getter. Who ever taught her climbing stairs was fun... Thank You.
Anyways, Happy Birthday Burrito!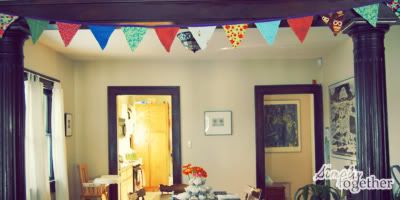 I love the look of the buntings, so I made one for our birthday celebrations. It is so nice to have that burst of color in the winter. Most of the fabrics are scraps from clothing that I have made the children. I look forward to making a couple more for the back two doors.
We had snickerdoodle cupcakes. I have to say that to me they look prettier than they tasted. At least they looked pretty.
The smash cake! Which surprisingly did not get smashed. Claire didn't like the texture of the icing.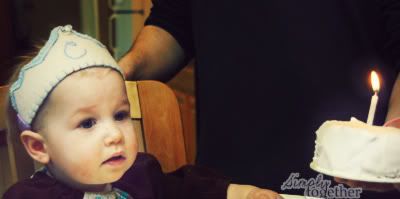 "Happy Birthday to you"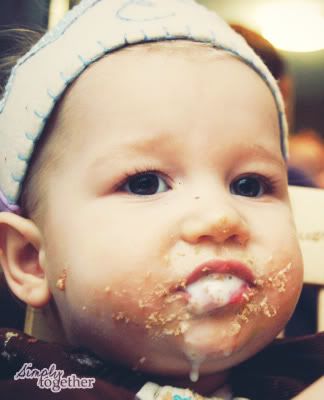 Was not loving the cake or the milk... Claire is going to be our savory flavors over sweets kid I presume.