A fellow
blogger
of mine made a rose garland. I am not the biggest fan of cut roses in a vase, but a rose garland is stunning.
Thank you Nicole/Gardenmama for sharing your creativity!
Here is what Emma and I did with our petals. Emma helped pick the petals and string them on.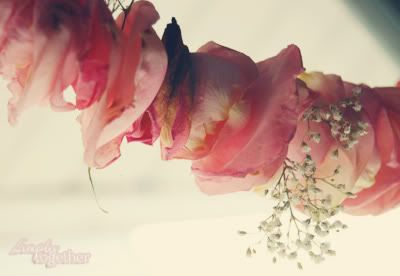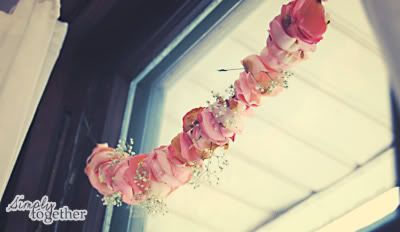 When I pass by this window the scent of roses is so uplifting, and much needed for the winter blahs.