Just a simple weekday night.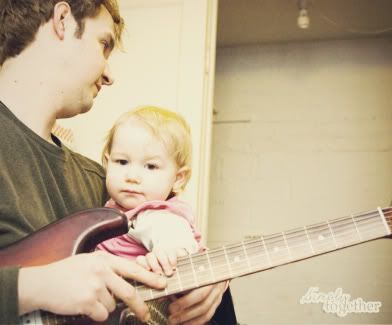 Daddy finally got the guitar aligned that Grandpa Gary built. It is very cool and has a great sound. The kids think that Daddy is a rock star now. Well Emma thinks its pretty cool, and Claire just wants to turn the knobs on the amp...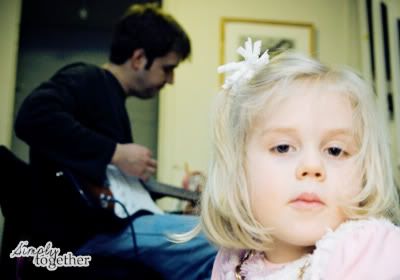 I think this was mid song, and I am already getting Mom you are not cool taking my picture look. I thought I had a few more years. I am realizing that I am old, and very mom like. However, Emma at least Mom isn't cackling yet when she gets together with friends. That would make me old and truely Mom like. I think here I am just being trumped by Dad's uber coolness because he sports an electric guitar, at least that is what I am telling myself.