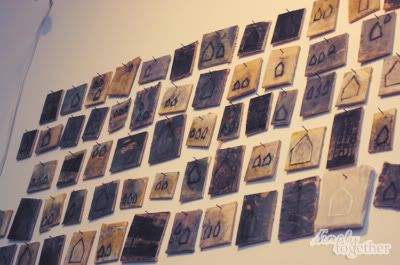 The city that Patrick and Emma hung together. Emma found our house and our shed. Patrick carved these tiles from reclaimed block prints. He then coated them in beeswax, and carved the houses. They are very fun, and a good conversation piece.
Some prints with the latest imagery Patrick has been playing with.
A nice spot to sit and enjoy the show.
Emma has so much fun helping daddy, and loves to twirl in the studio.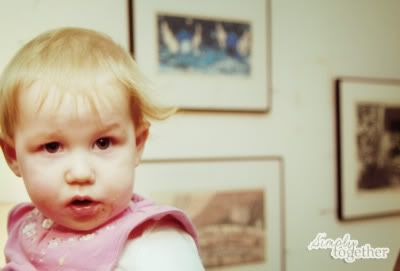 Claire on the other hand just wants another cracker, and to be put down so she can get into something.